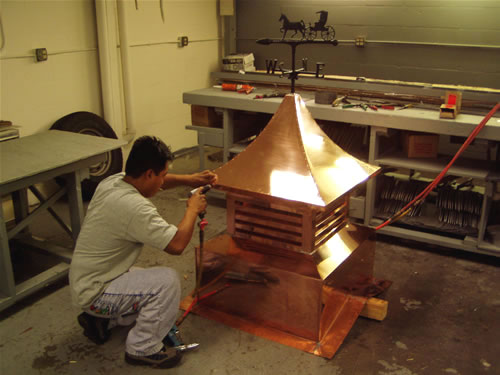 custom metal fabrication - The copper cupalo was made to owners exact design and measurements. The weather vane was custom mounted on the inside for maximum support.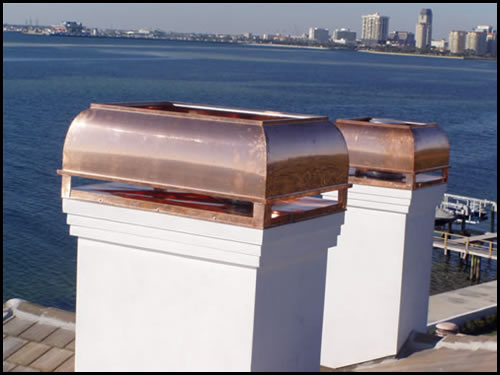 Custom metal fabrication - Copper Chimney Caps. One of many of our custom designs, it was chosen to maximize the finished beauty of a waterfront home.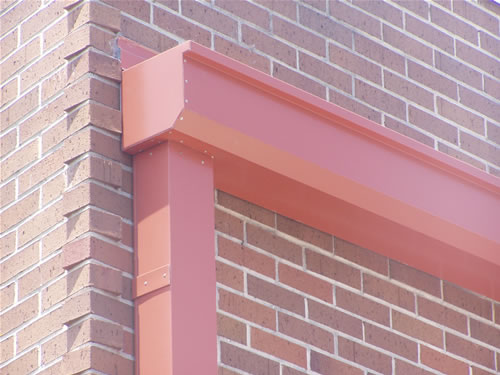 Custom sheet metal fabrication - box gutter and downspout. Strong and durable to accommodate water runoff from large roof areas. One of many colors to choose from to accentuate any color scheme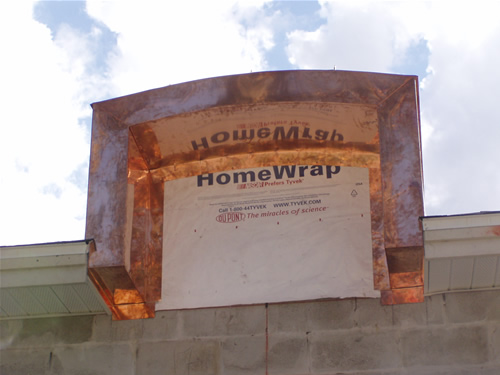 Custom metal fabrication - We have designed a copper dormer (above and below) to seal the roof area with standing seam panels on a radius and also the fascia and soffit area, ending with a flashing on the walls to be stuccoed over. Basically all joined and soldered into one piece making it not only water tight but beautiful.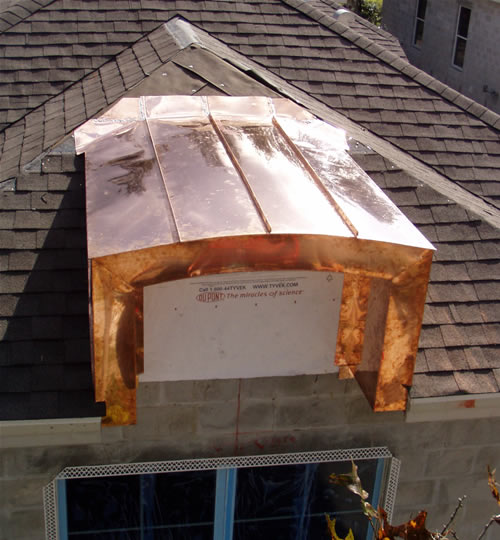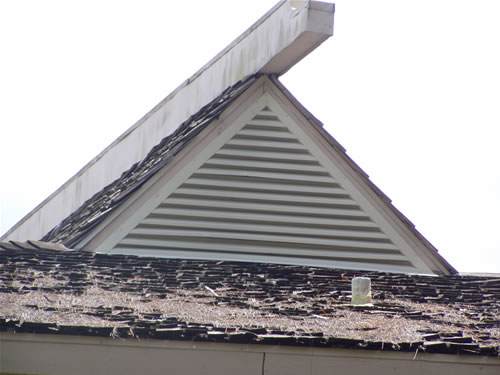 Triangular louver vent. Custom made to fit any opening desired.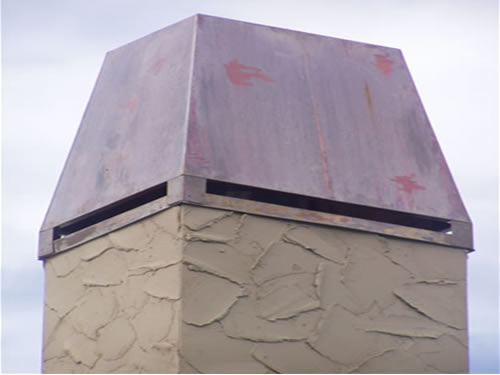 Custom metal fabrication - Copper chimney cap, stands 4' tall. Consists of a 24 Ga. stainless steel skeleton to withstand Florida's hurricane force winds.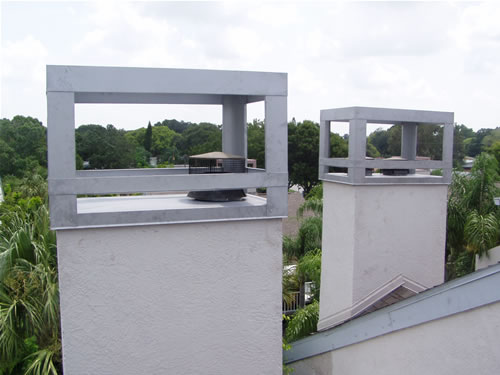 Custom sheet metal fabrication - Paintgrip Chimney Cap. This project start with an owners rough diagram and was fabricated into the finished product above. The chimney cap is made of a paintgrip metal which is ready for paint with no additional preparation.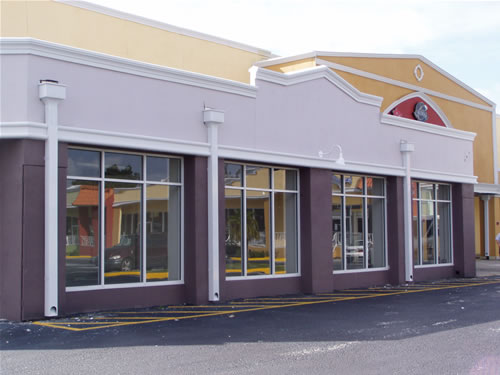 Custom sheet metal fabrication - Conductor heads and downspouts. These were designed by the buildings owner and custom fabricated to match the existing beauty bands.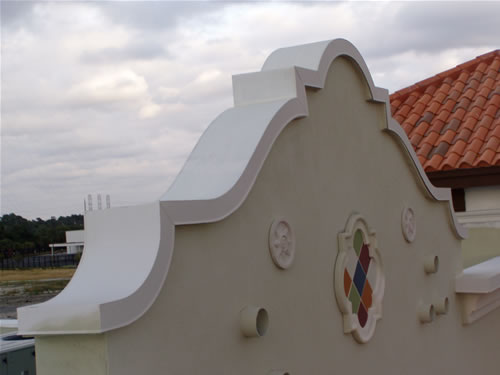 Custom sheet metal fabrication - Coping Cap on a radius (above and below). Regardless of the architectural design, we can wrap it in metal, making it look as one piece. This design greatly reduces the risk of leaks.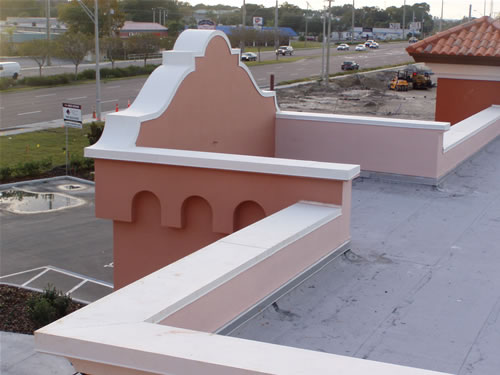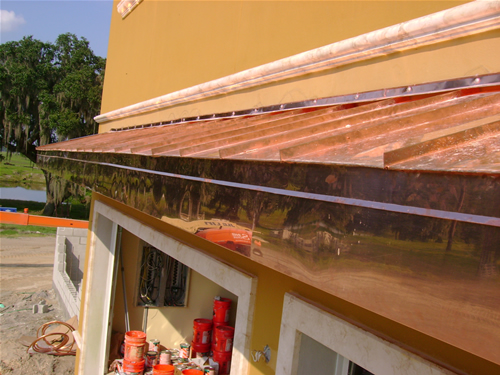 Above and below: Standing seam copper roof. A design can be made to fit all dormers and small roofs.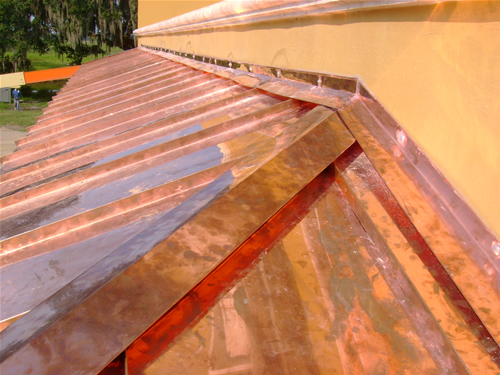 Copper awning over arched doorway, including coping cap at the top of parapet wall. This awning is constructed over a 24 ga. stainless steel frame to give it maximum support and strength. Built to homeowners specifications.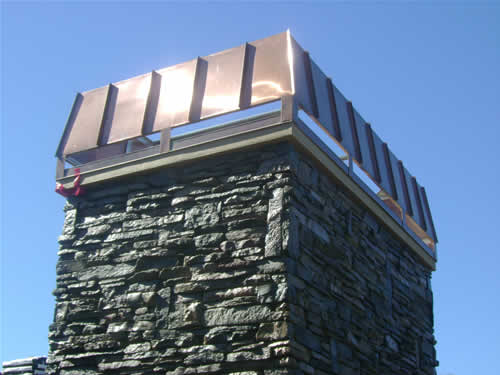 Standing Seam Chimney Cap. Made of 24 Ga. Stainless steel, and wrapped with 16 oz. Copper. Actual base measures 6' by 10'.